Principal Urban Planner - 12 months
Location:

Coburg, Victoria, Australia
Posted:

7th April 2021
Advertiser:

Moreland City Council

- MOR127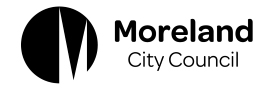 Located in Coburg
Band 7 - $100K to $112K+ Super
12 month maternity leave full-time position

ABOUT MORELAND
At Moreland our diverse community is vibrant and full of energy, with an array of community services and place making, fabulous festivals, cool pools, libraries and a recently designed gallery space, scenic bike paths and a community of artists and creative industries and shops. We are a progressive cosmopolitan council with 180,000 residents and with ambitions for environmental sustainability, social justice and community wellbeing. Moreland's Civic Centre is located Coburg, just 8 kilometres north of Melbourne's CBD, with excellent public transport options, great food and cafés, providing Moreland to be a great place to live, work and play.
ABOUT THE ROLE
We are seeking an experienced town planner to fill a 12 month maternity leave vacancy. You will manage some of the Council's largest and most challenging, yet rewarding planning permit applications. Ranging from multi-storey mixed use developments in Activity Centres, to the redevelopment of former industrial sites. You will be a key player in the delivery of high quality development outcomes, working with various stakeholders to facilitate excellence in Environmentally Sustainable Design, Urban Design, Accessibility, Affordable Housing and other areas. Operating as part of a multi-disciplinary Branch, you will have supervisory responsibility for up to 3 junior members of the team and will help drive the continuous improvement of planning systems and service delivery.

SKILLS & EXPERIENCE REQUIRED TO PERFORM THIS ROLE
Specialist skills in statutory planning, urban design, environmental sustainability, and allied disciplines
An advanced understanding of Town Planning legislation, the planning process and planning principles
Excellent written and verbal communication
A tertiary qualification in Town Planning or extensive experience in statutory planning is required
WHAT THIS ROLE CAN OFFER
Monthly RDO
Extensive opportunities for training and career development
A real sense of work-life balance
Wellness programs
For further information please contact Darren Camilleri, Planning Coordinator on 9240 2418.
Applications close: 11.30pm 21 April 2021 (*in the case that we receive a high volume of applications we may close this advert before the closing date).
Moreland City Council is proudly diverse and an equal opportunity employer. We encourage applications from the Aboriginal and Torres Strait Islander community, people with disability, and people from every culture, gender and sexuality identity, age and ethnic background. Moreland City Council is committed to being a Child Safe organisation and has zero tolerance for child abuse.