Browse Planning Jobs - Victoria
Location:

Nunawading, Victoria, Australia
Posted:

13th April
Advertiser:

City of Whitehorse

- 10314

Principal Planners
Full Time - Band 7
Whitehorse City Council is seeking an enthusiastic person to join our Statutory Planning team as a Principal Planner.
With Box Hill designated as a Metropolitan Activity Centre undergoing significant amounts of redevelopment, this is a great time to join Whitehorse and be exposed to a range of exciting and interesting applications and projects.
Location:

Coburg, Victoria, Australia
Posted:

7th April
Advertiser:

Moreland City Council

- MOR127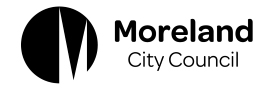 Located in Coburg
Band 7 - $100K to $112K+ Super
12 month maternity leave full-time position
At Moreland our diverse community is vibrant and full of energy, with an array of community services and place making, fabulous festivals, cool pools, libraries and a recently designed gallery space, scenic bike paths and a community of artists and creative industries and shops. We are a progressive cosmopolitan council with 180,000 residents and with ambitions for environmental sustainability, social justice and community wellbeing.
Here's what arrives in your inbox when you subscribe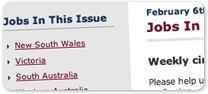 OR